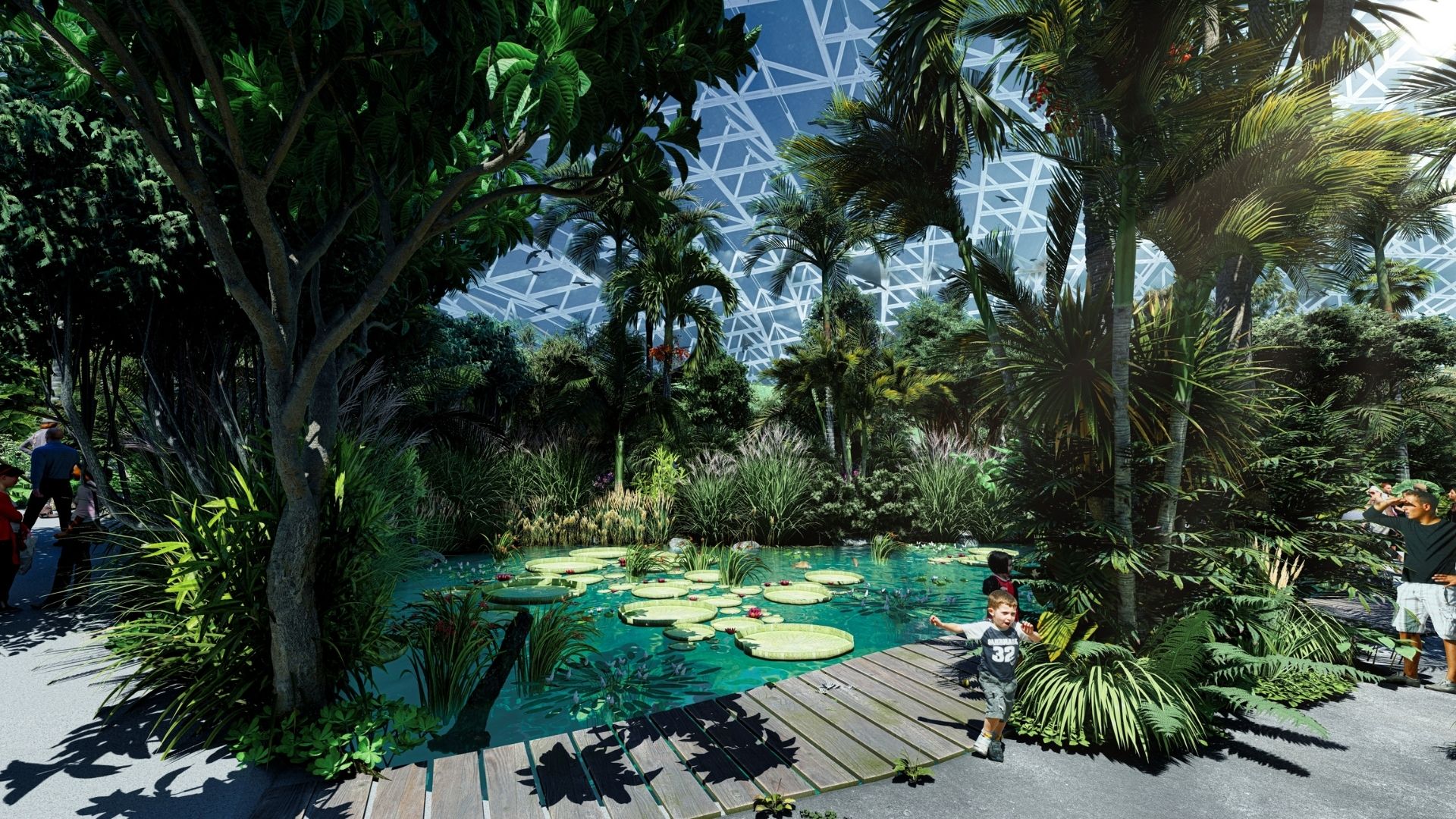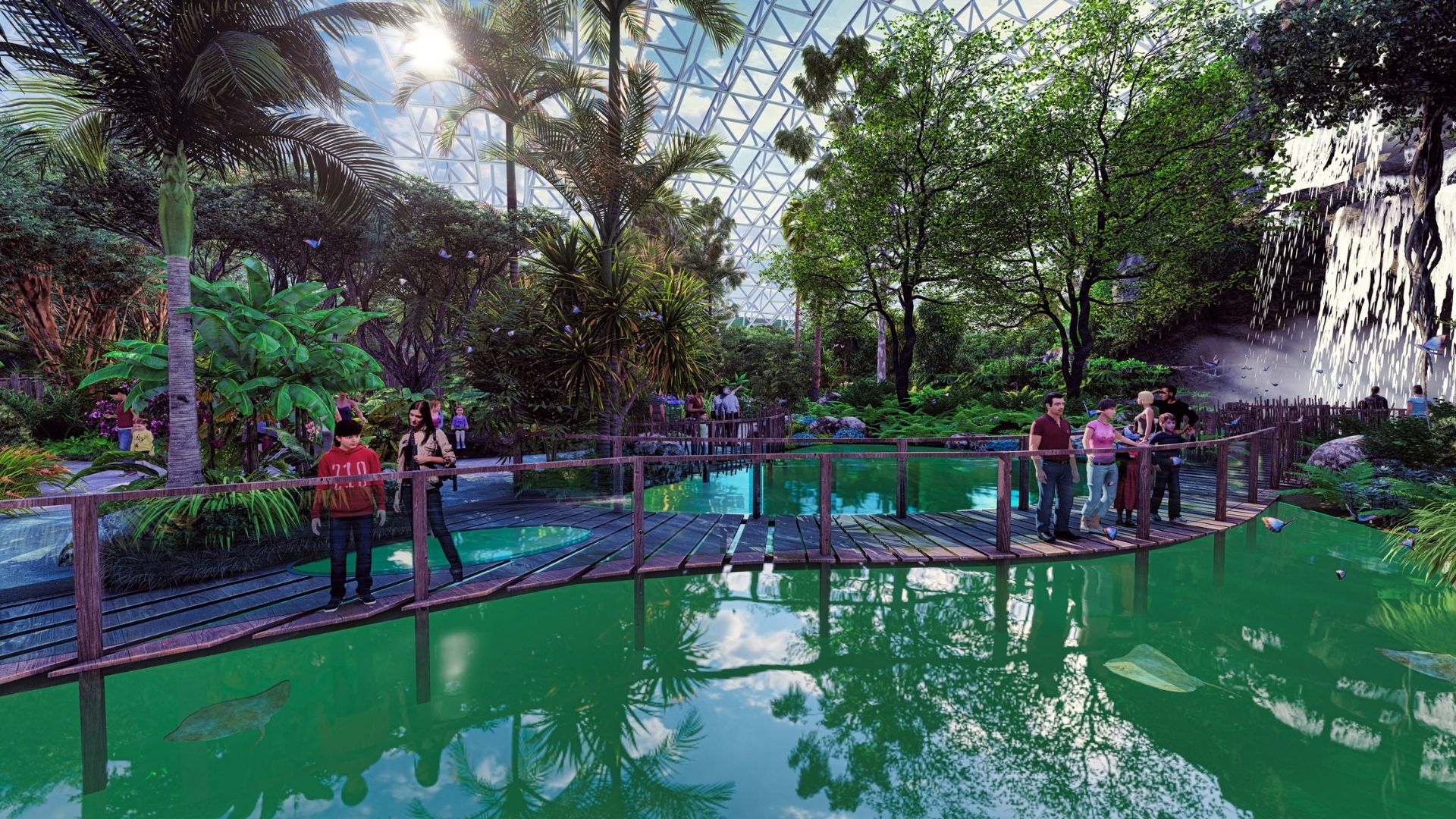 Tropicalia will offer an immersive experience, enabling you to discover the wonders of the tropics. The temperature, humidity, architecture and wildlife will create a rich and startling scenic environment.
On the one-kilometre-long path, visitors will come across a dozen different landscapes, all testimony to the beauty of the tropics.
In the greenhouse, butterflies, birds, reptiles, amphibians, and fish will be found as part of this unique experience.
The visitors will enter the greenhouse through a preparatory zone with subdued lightning that will symbolise the transition between one world and the next. When the doors open, the light shining through will represent the arrival into this new world.
The path begins on a footbridge, then circles around the mountain with sections under a 25 meters waterfall to finally arrive in the village, where the adventure begins.
An adventure that will lead visitors through orchid valleys, bamboo forests and through the forest of mist where the visitor will meet a microfauna of tree frogs, lizards, birds and many other creatures.
The path will then lead to a cenote and to the belvedere which offers a panoramic view of the mountain, walking past the great Amazonian basin.
Tropicalia is the answer to a growing call for a type of tourism that meets the needs of our society.
Wellness tourism offers relaxing activities to give a break from the turmoil of everyday life.
The lush and quiet environment of Tropicalia will allow visitors to relax and replenish their energy.
Cut off from the outside world, your five senses will be stimulated by a multitude of colours, sounds, smells, and sensations that you will take in slowly, at your own pace.
Tropicalia allows visitors to reconnect with nature while discovering and enjoying a unique experience.
With Tropicalia, we would like to contribute to regional dynamism by being a part of the Attractivity Mission of the Regional Tourism Committee and Congress of Hauts-de-France (CRTC).